Ensuring and maintaining good health is now made easier with quality primary care solutions from Anthony Medical Care. We offer affordable, prompt, and reliable primary care services for you and your loved ones. From your precious children to your beloved seniors, we guarantee that each member of the family is provided with unmatched service and compassionate care. Visit our family medical clinic today and let us take care of your family's health care needs. We have offices in Pierson and Astor, Florida.
Excellent Patient Service

Locally Owned and Operated Family Medical Clinic

Over 16 Years of Experience

Patient-Centered Medical and On-site Laboratory Services

Skin Cancer Checks and Removal (Dermatological Surgeries Done On-Site)

Onsite Ultrasounds

Allergy Testing

Hako-Med Holistic Pain Management Therapy (Non-Medicinal)

Neurocognitive and Alzheimer's Disease Screening

Sudo-Motor Testing for Peripheral Neuropathy

Medicare and Most Major Insurances Accepted

We accept self-pay patients and have suboxone therapy.
Our Medical Specialists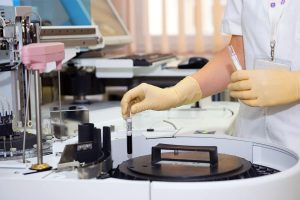 We make it our duty to bring comprehensive primary care services closer to more communities in and around Pierson and Astor, Florida. By making quality family medicine and professional health care more accessible and readily available to the general public, we can assist more families with all their medical needs.
Let our primary care physician, Dr. Chet Anthony, D.O. help you and your loved ones' health concerns.
Now Offering Telemedicine: Get Trusted Care, Anytime, Anywhere."Virtual" Access to Dr. Anthony & Allison via phone / video.
Telemedicine is a convenient and affordable option while traveling. You can even get your prescription sent to your local pharmacy, when medically necessary.
• General Medicine – A convenient and affordable alternative to urgent care. Great for follow-up appointments to obtain lab results, help with the flu, strep throat, sinus infection, allergies and more.
• Schedule a video or phone appointment for mental and emotional well-being concerns as well.
Over 40 years old,
telemedicine
is a technological approach through which a healthcare provider can divulge health information from one location to their patients in another location.
Chronic Care Management is the non-face-to-face services provided to Medicare beneficiaries who have multiple (two or more), significant chronic conditions.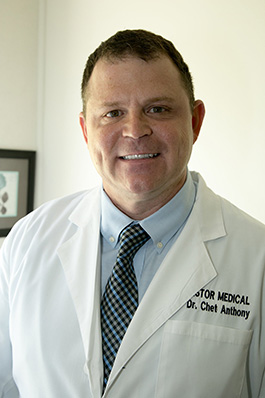 Dr. Chet Anthony
Owner and Primary Care Physician
D.O., ACOFP, MRO